About HIPAA Test Center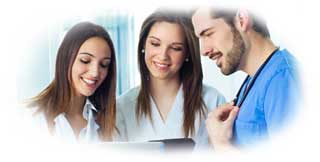 HIPAA Test Center is a trusted and respected name in Healthcare Patient Privacy Training and Certification. HIPAA Test Center was founded in 2020 by privacy industry experts and industry leaders. Our exclusive training course strictly adheres to the guidelines set forth by the U.S. Department of Health and Human Services.

Our history includes decades of information technology security expertise and we are proud to be a leading provider in HIPAA training and testing.